A Local's Guide to Sydney, Australia
Reading time:
5
minutes
None of us could have imagined the unprecedented events that have unfolded in recent months. For most of us, travel is now paused but that doesn't mean dreaming and planning should be put on hold. Here is some inspiration for when we can travel again.
Sydney locals can go from suit to surf shorts or business lunch to fish and chips within 15 minutes. Discover how to see Sydney like a local.
A version of A Local's Guide to Sydney, Australia first appeared on WorldNomads.com.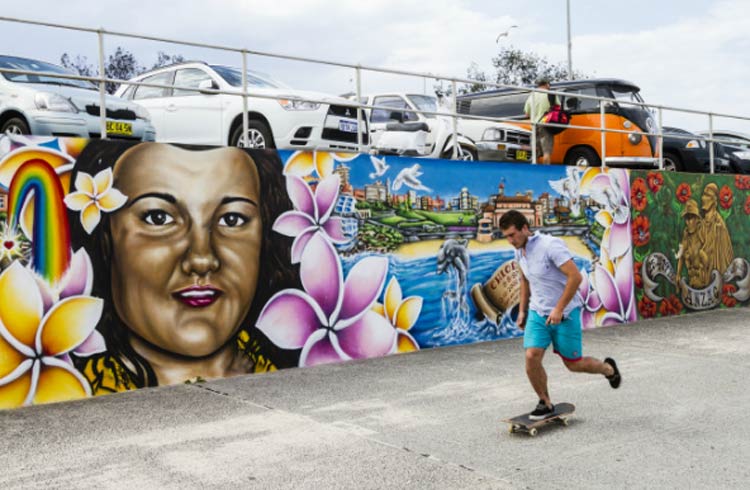 Photo © iStock/Shells1
Sydney has earned a reputation as a city that comes with a price tag. Don't let that put you off, there's plenty to do that won't break the budget, and a lot of the best bits are free.
Must Do's Around Sydney
While the Opera House, Harbour Bridge, and Bondi Beach are iconic places to visit, Sydney's metropolitan area is huge, and there's a lot more to do. Surrounded by beaches, national parks, rivers, three harbours, quiet bays, and the Blue Mountains, which get a little snow each year during winter, each of these sites is easily accessible, and traveling from city to nature is usually just a short bus, train or ferry trip away.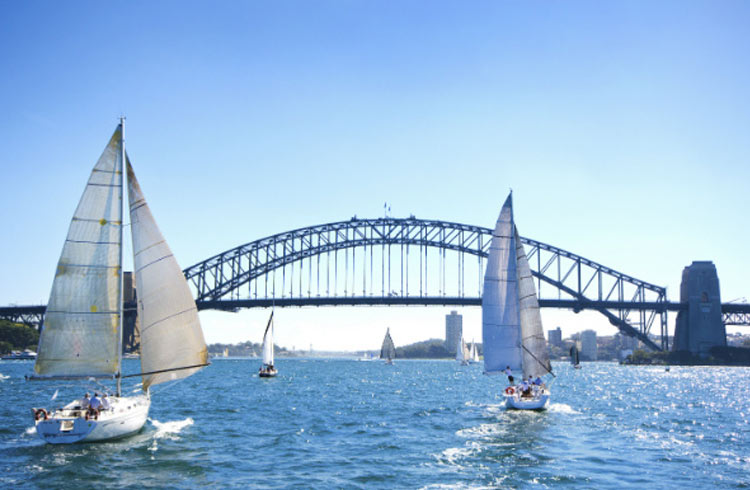 Sydney Harbour on a sunny day. Photo credit: iStock/BirdImages
Walk from Coogee to Bondi
Take this easy walk to see Sydney's spectacular coastline. Stop for a swim at the beaches and ocean pools along the way, have a picnic on the cliff-top benches while watching the waves roll in, or for the very fit, join the hundreds of locals who use the route as a jogging track. This walk can get busy, so it's best to go early in the morning or the late afternoon. It's also largely unshaded, so protect yourself from the Australian sun by slapping on some sunscreen and a hat.
If you're lucky enough to be in Sydney during late October to November, part of the Coogee to Bondi walk transforms into Sculpture by the Sea, an outdoor gallery displaying artwork along the coast with the Pacific as the backdrop.
Walk from Manly to The Spit
This is a challenging walk but is a great way to see Sydney Harbor. Stop and admire the views and pop into one of many harborside beaches for a swim. As you follow the coastline, the terrain changes from sand to bushland, and you'll be able to see straight across the harbor and watch the yachts and ferries navigate the waterways.
Hiking in Royal National Park
If you have more time, Sydney is hugged by national parks worth exploring. Thirty minutes by train to the south of the city is the Royal National Park where you can attempt challenging bushwalks through heavy bushlands or more moderate walks down to waterfalls, swimming holes and plenty of unpopulated beaches.
If you do go swimming, you need to be careful as these beaches are not patrolled. If anything goes wrong you will be on your own, and help will take time to arrive.
Figure Eight Pools
These naturally formed rock pools are crystal clear, but the walk to them is grueling, steep and four hours long.
Since the walk has become more popular, many incidents have occurred. Before you set off, make sure you'll be arriving during low tide, and don't go alone. The waves crash over the rock pools, and many people are caught off guard and are thrown off balance, causing minor to major injuries. Creatures including lace monitors, snakes, stingers and the odd angry swooping magpie also share the scenery with you during the walk. You probably won't come across them, but if you do, stand still in the case of lace monitors, snakes and magpies, and they will probably just go away. They're more interested in sunning themselves and going about their day than a confrontation.
Stingers, on the other hand, can hurt and hurt for a few days. If you see evidence of them washed up on the beach, don't go in. Sydney's stingers aren't deadly, but you'll certainly feel the pain if you get stung.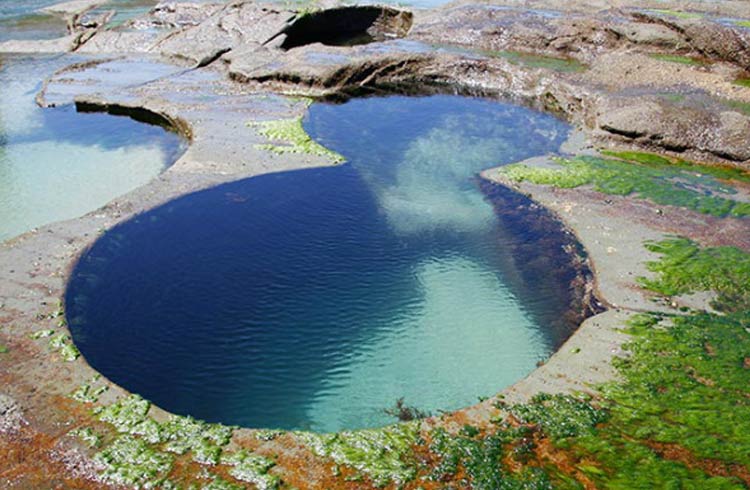 Figure 8 Pools. Photo credit: National Parks and Wildlife Service NSW
Adventure Around Sydney
A two-hour train ride west of Sydney gets you to the Blue Mountains. You can often catch a glimpse of them as your plane prepares to land in Sydney. Most travelers start their Blue Mountains visit in the town of Katoomba, connected by train from Sydney's Central Stationfor about $16 return.
In the Blue Mountains, you can go caving, abseiling, camping, hiking, fly fishing, or rock climbing. Plus, if you arrive during winter, you might be lucky enough to see snow falling, and put your snowman-making skills to the test.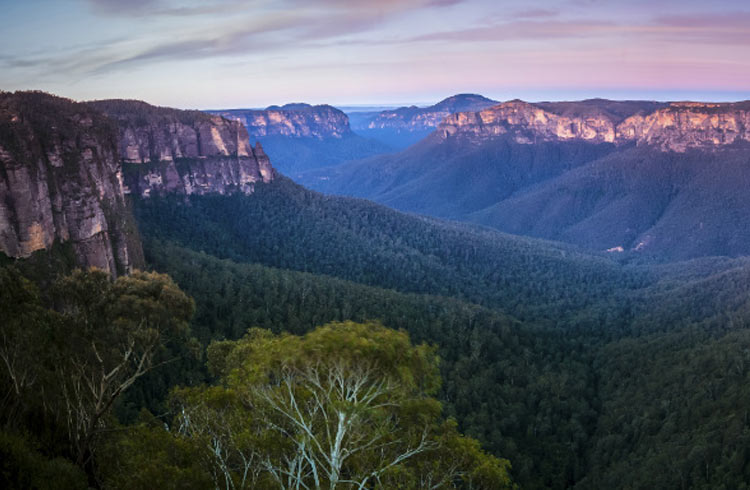 Govetts Leap lookout in the Blue Mountains. Photo credit: iStock/JamesM_Lee
Do your research to find tour operators that offer canyoning, fly fishing, abseiling or rock climbing before you go, as going it alone isn't a good idea if you're not familiar with the terrain. If you're going camping or hiking, do your research to plan in advance, and make sure someone knows your plans. The mountains are unforgiving and it's easy to get lost. An unplanned night out in the mountains is far from refreshing.
Many tourist operators in Sydney offer day trips to the Blue Mountains for around $100, much more expensive than getting yourself there by train. Sure the convenience of having everything organized for you isn't there, but there are plenty of signs once you arrive guiding you to see the sights. If you're not abseiling off the side of a mountain or trying to catch your lunch in the freshwater creeks, you may well be best foregoing the organized trip and seeing the sights yourself. You can wander down the main street, take your time selecting the best meat pie, and then head off to follow the well-marked trails to see the Three Sisters or Echo Point.
Shopping Around Sydney
For those who like to stay urban, shopping in Sydney offers everything, from haute couture and boutique designers through to racks of second-hand clothing at community markets. Pitt St Mall and Bondi Junction Westfield are popular (maybe too popular). If you like to take your time browsing and enjoy a bit of space, Oxford St, Paddington and Crown St, Surry Hills cater to local designers. They're the sewing grounds for Sydney's young fashion designers who have made a name for themselves on the fashion runways.
Public Transport Around Sydney
Like London's Oyster card or Hong Kong's Octopus card, Sydney has the Opal, which can be picked up at the airport on arrival or at newsagents and convenience stores around the city.
Sydney's public transport runs often enough for you to get around with relative ease. It'll also come with benefits – Circular Quay station provides a spectacular view of the Harbor Bridge and the Opera House, while the Manly Ferry will give you a 30-minute ride across the Harbor where you'll see spectacular homes, Taronga Zoo, and the lighthouse on South Head. If you want to take a look at the city from the water, the ferry system is a cost-effective way of traveling and sightseeing.
Jump online to see Sydney's transport timetables. This handy website allows you to type in landmarks, stations, or addresses you want to go to, and provide you with exact times, methods (train, bus, ferry, or on foot), as well as the route.
Travel Alert:
Cover is not available for loss arising from government restrictions including travel bans, border closures and broadly imposed quarantine requirements, or failure to follow government advice. If your travel is affected by government restrictions, we have options available if you
no longer need your policy.
See our
travel alerts.